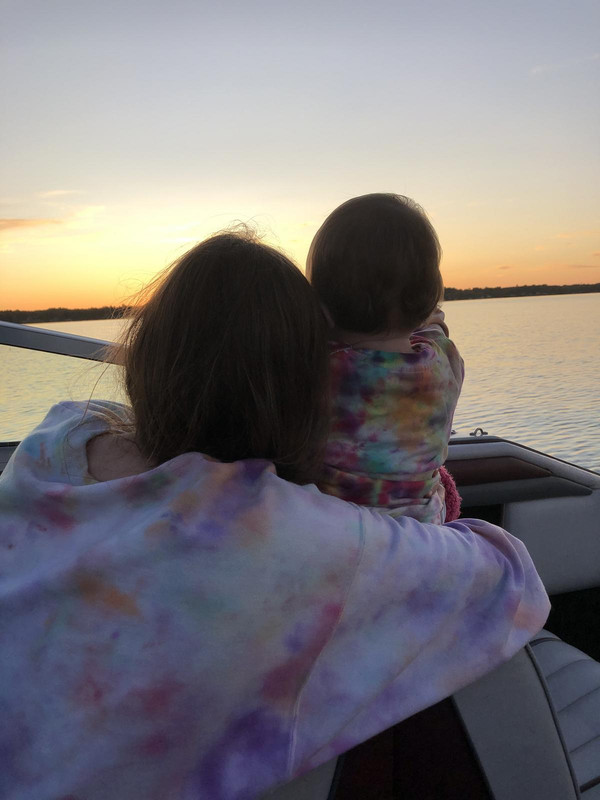 Hi!!:) I'm Lindsey… Ever since I was a little girl, I remember always wanting to dress myself. Sometimes that meant matching and other times it meant combining every pattern you could possibly think of. Bold colors, patterns, textures and unique pieces have always been my favorite kind of clothing. My mindset and motto as a kid of "wearing what you want, when you want, and how you want" has never changed. I believe that clothing is everyone's way of expressing themselves. Being able to express yourself through clothing, especially at such a young age allows your unique individuality to shine!
MEER + MEEP clothing is created in Manhattan Beach, California. Each design and type is my original artwork, hand drawn and transferred onto the garments. All artwork is printed on USA made apparel using non toxic inks.

MEER + MEEP was designed to bring smiles to kids faces, while also incorporating learning into their wardrobe in a fun way. Inspired by the creatures in my brain and the love and passion I have for kids, art, fashion, happiness and contributing to the world… I hope to bring joy, excitement, expression and uniqueness to all of the free spirited, fun-loving, little ones out there.

Make each day a happy day!... Spread smiles everywhere!:)